Making an impact for an elite brand.
AUDI OMAHA + TOPGOLF SPONSORSHIP
As a corporate sponsor of Topgolf Omaha, Audi Omaha looked to make a memorable impression within the Topgolf environment. We developed a series of advertisements that would highlight the brand, along with Audi's 2020 models—by crafting headlines that tied golfing to the unmistakable experience of driving an Audi.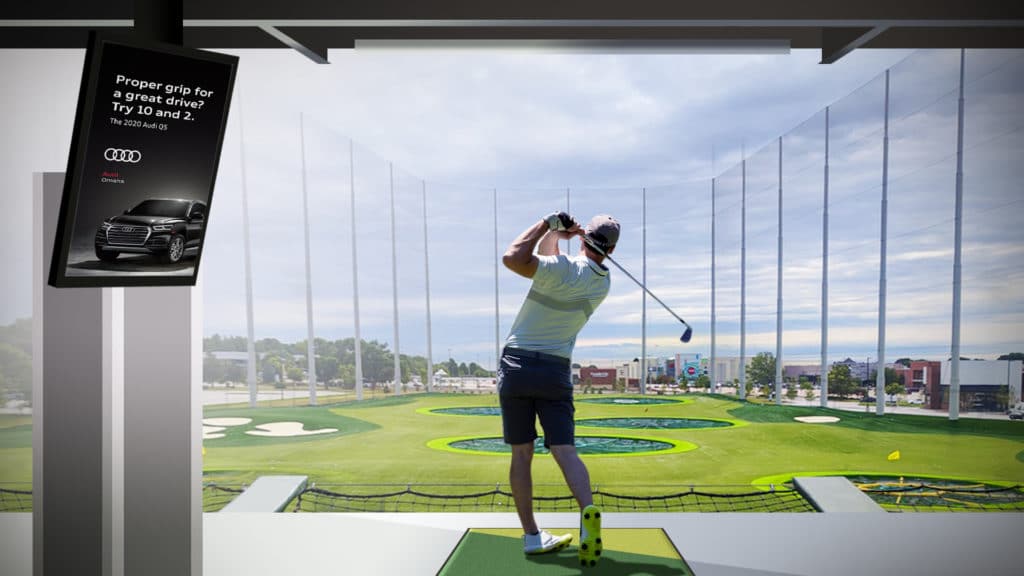 Looking to make an impact for your brand?