Evolving a collegiate brand.
CLARKSON COLLEGE design system
Clarkson College, a private, health care science college in Omaha, was looking to evolve its visual brand. Our challenge was to retain the equity built by years of brand exposure while creating a design system that would embody the progressive spirit of the brand into the future.
The first step was to step back. We assessed each and every brand element individually to determine what could be refined or redesigned to evolve the brand in a most effective manner.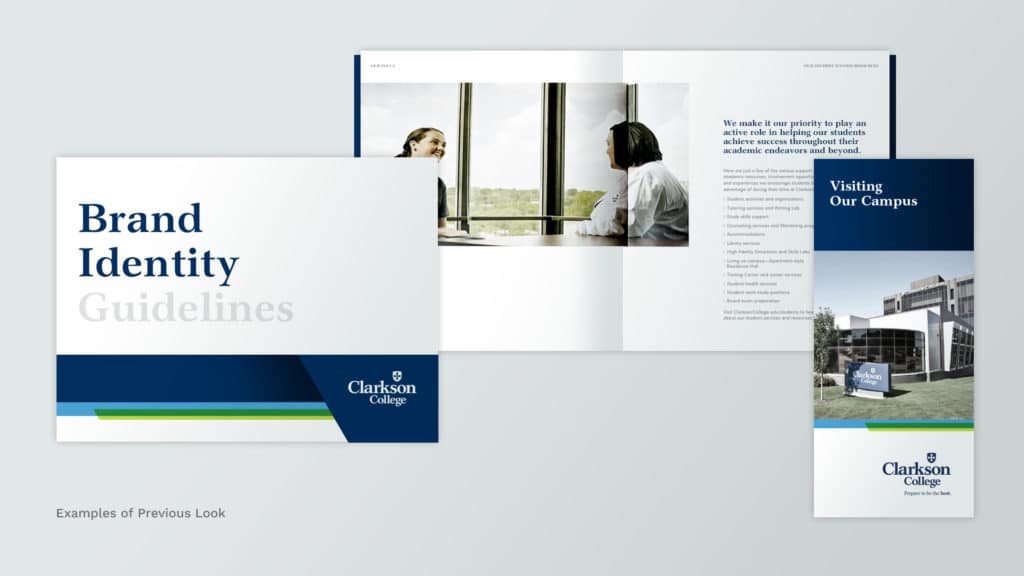 We made subtle improvements to simplify and modernize the design system, while the Clarkson College logo and color palette remained untouched.
Click to see before and after updates.
By leveraging and evolving the brand's existing elements, we were able to design a flexible design system to meet the college's various communication needs—one with enough variety to stay fresh; and one with enough consistency to make it unmistakably Clarkson. 
Interested in learning more? let's talk.