Creating a sweet family brand.
Joyce maple syrup branding
We created an updated brand design system and packaging for Joyce Maple Syrup, a local syrup producer.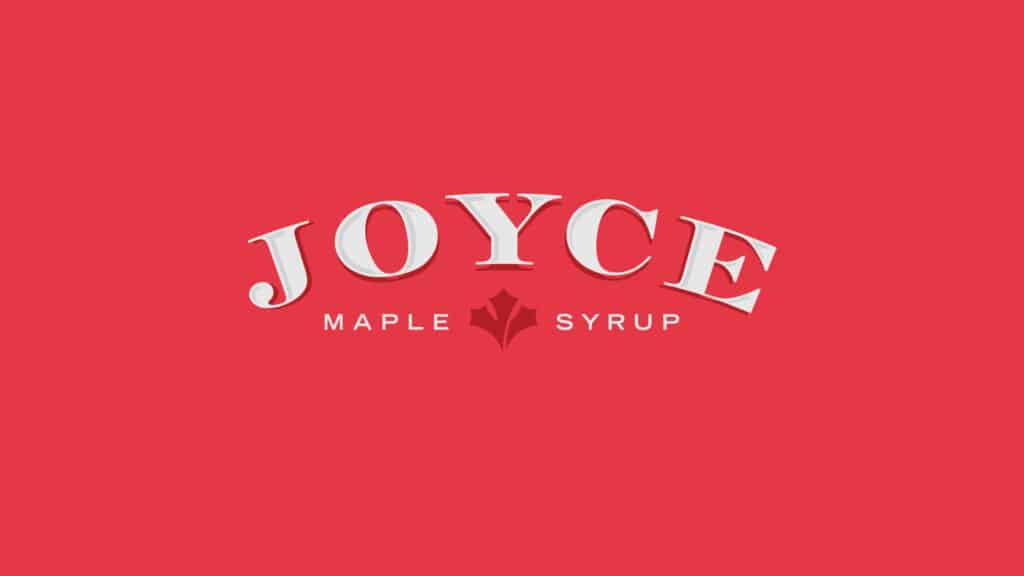 The logo design is inspired by the maple leaf. The shape is divided into two pieces—the left element resembles the letter "J" while the right element complete the leaf shape.
A wood-grain pattern was developed for the brand. And a custom set of numerals were were designed to complement.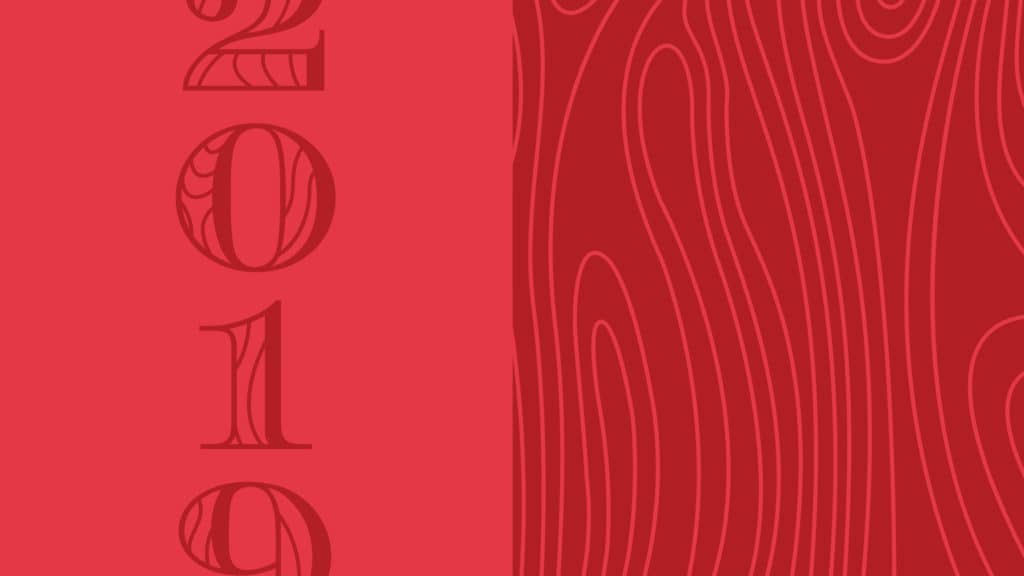 The label design incorporated the wood grain pattern on a sparkling silver material—giving the bottles a unique and sophisticated look.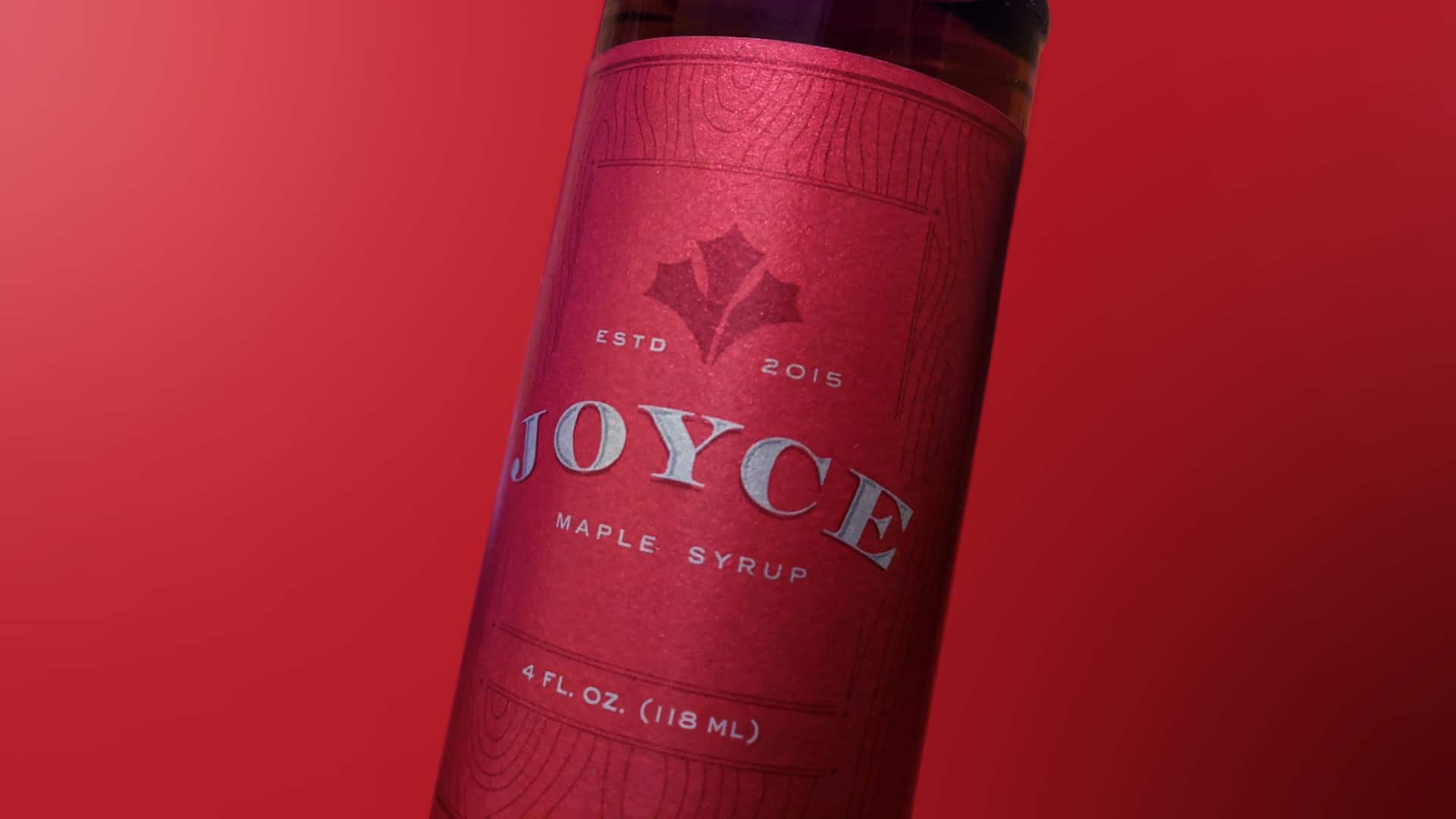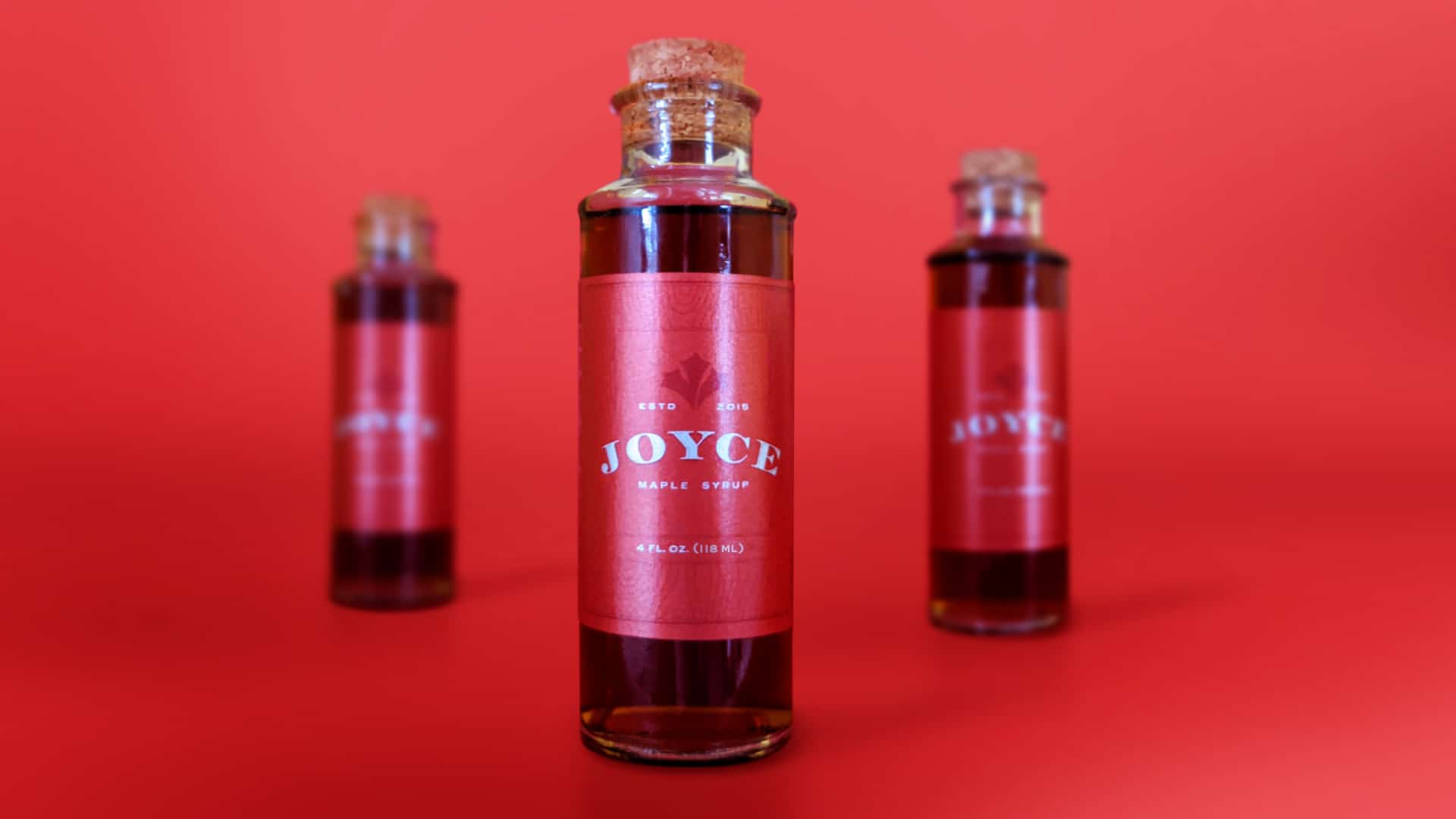 We designed extra warm, branded sweatshirts—perfect for collecting sap in early spring.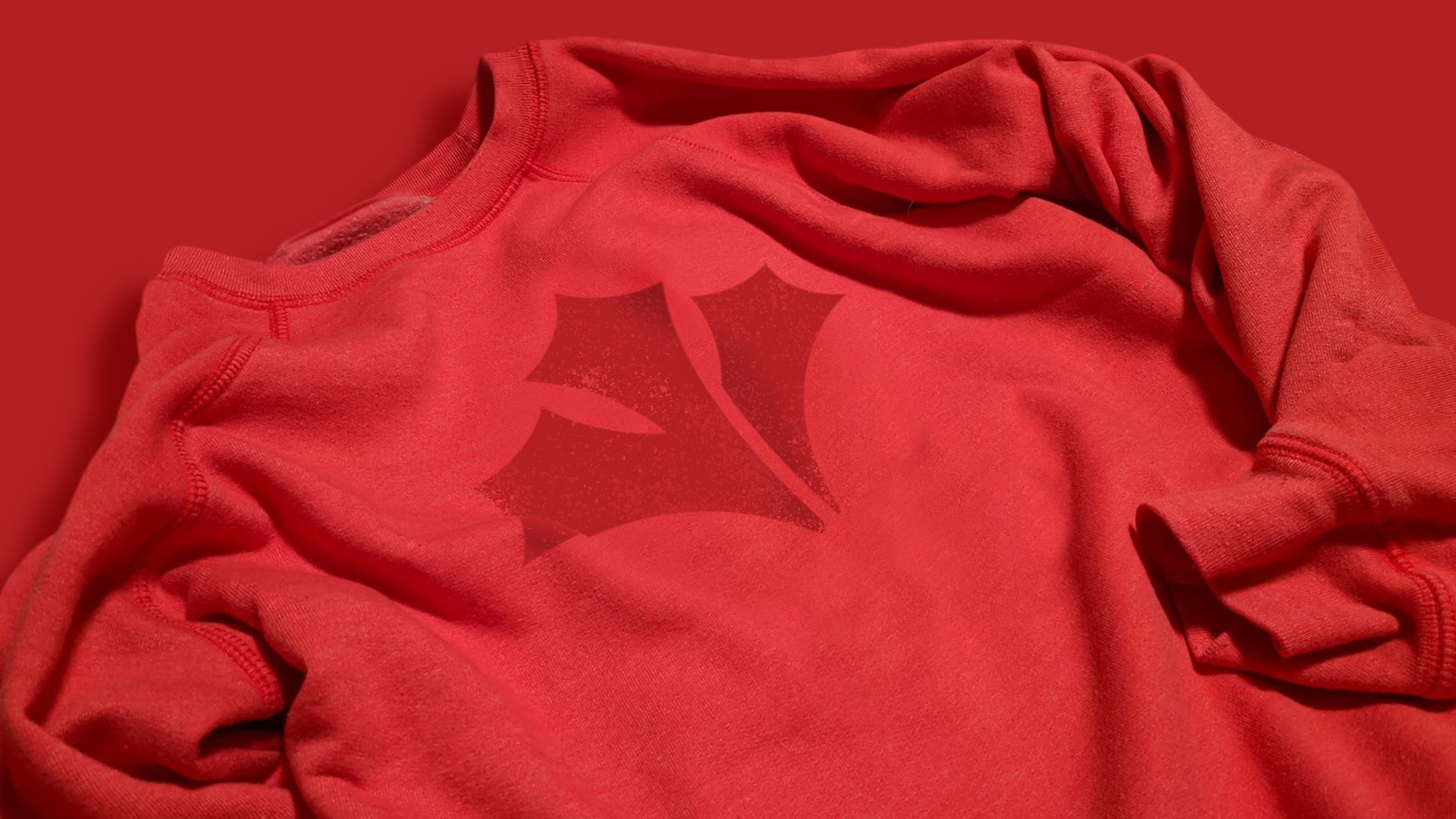 let's sweeten up your brand